What's one of the top reasons managers leave their jobs to work for a new employer? Lack of training. When managers are not given the tools they need to be successful, they find an employer who places a value on educating its workforce. And losing quality managers will impact your bottom line.
We understand that well trained managers are effective and professionally fulfilled managers. Whether the training focus is on appropriate workplace behavior, understanding new employment laws, or familiarizing managers with best practices, we can help.
Please take a look at our programs listed below. Other programs are currently under development, so if you are in need of training for a topic not listed below, please contact us.
A Sampling of Programs Offered (No PowerPoint Presentations! Highly Interactive)
Training. It can make the difference between a manager who makes a contribution to your company, or one who lands your company in court.
Why are we different?
The training content is customized to your industry, your company's unique needs and to the audience.
Need an executive overview? No problem.
Have new managers or supervisors who need tools to effectively and lawfully manage their employees? No problem.
Want to hand pick programs for a day long training? No problem.
No passive PowerPoint presentations are used.
All programs are created by Allison West, a nationally sought after trainer, experienced employment attorney and human resources professional with over 20 years of experience developing and delivering training. Each highly interactive training program is geared towards providing a learning experience that continually engages participants, uses humor, and ensures they walk away with a new understanding of their role and responsibilities.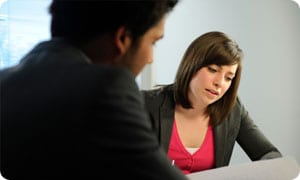 You only get one chance to properly respond to an employee complaint. Be sure you do it right.
Governmental agencies, judges and juries take the promptness, thoroughness and impartiality of a company's investigation of a workplace complaint seriously. Very, seriously.
The quality of an investigation can easily become the deciding factor in resolving an internal complaint, or become the solid evidence you need if your case goes to court. Retaining a qualified, impartial investigator satisfies an employer's obligation to investigate complaints and then take corrective action as necessary.
Sexual and other Unlawful Harassment
Retaliation
Discrimination
Accommodations – Disability and Religion
Workplace conflicts
Adequacy of Policies and Procedures
Performance, Discipline and Termination
Diversity Issues
Whistleblower
Employee Misconduct
Our investigations do more than satisfy the minimal requirements of law; they afford benefits both to employees and companies involved in workplace issues. Utilizing a neutral, independent third party to conduct the investigation ensures an investigation free from bias or conflicts of interest.
Our investigations bring a distinct strength to the table: a combination of both the employment law credentials and the human resources expertise that work together in a "whole picture" way to follow the facts and nuances presented in the investigation.
We have exceptional skills in conducting insightful witness interviews, performing a thorough evaluation of evidence, cautious weighing of credibility—ultimately reaching sound conclusions.
One-on-One Sensitivity Training
Funny isn't it, how your greatest performer can also be your greatest liability? One-on-one sensitivity training can help.
You know the scenario: There's this great performer in your company, maybe the top exec, or the lead salesperson, someone you really need, but, at the same time, someone whose inappropriate workplace behavior is unsettling the office or even putting your company at risk for litigation. You don't want to lose this asset, but you want to make sure that their out-of-line behavior doesn't continue.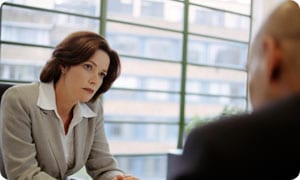 Sexual and Unlawful Harassment
Discrimination
Bullying
Anger Management
Conflict Resolution
Effective Communication
Diversity Issues
Management and Supervisory Skills
Team-building
Because Allison is an expert in both employment law and employment practices, the one-on-one sensitivity training is much more sophisticated than a "stop or you'll get us sued" approach.
Depending on the underlying facts, the typical training covers the following areas:
Analysis of Causes
What are the beliefs and attitudes that led to the problematic behavior?
Understanding of Consequences
How does the individual's behavior affect their personal credibility, performance, and morale, as well as that of the workplace and company in general?
Clarification of the Law
What constitutes acceptable and unacceptable workplace behavior?
Clarification of Company Policy
What are the company policies and obligations under federal and state laws?
Setting of Goals
What changes in behavior are expected?
Providing Necessary Tools
What tools does the individual need to successfully achieve performance expectations?
At the conclusion of the training, the employer may request a written summary that verifies the substance of the training. The summary establishes the company's proactive and remedial efforts and the employee's participation.
Wouldn't it be great to work with an expert who understands both employment law and employment practices? Now you can.
We can improve the effectiveness of your case well before trial by suggesting strategies, investigating and uncovering facts, and performing research. We can assess the technical merits and the time/money/risk equation of a case, offering suggestions to counsel on the advisability of moving forward or settling. Our thorough knowledge of both employment law and employment practices can bring to your case the clear and comprehensive overview you need.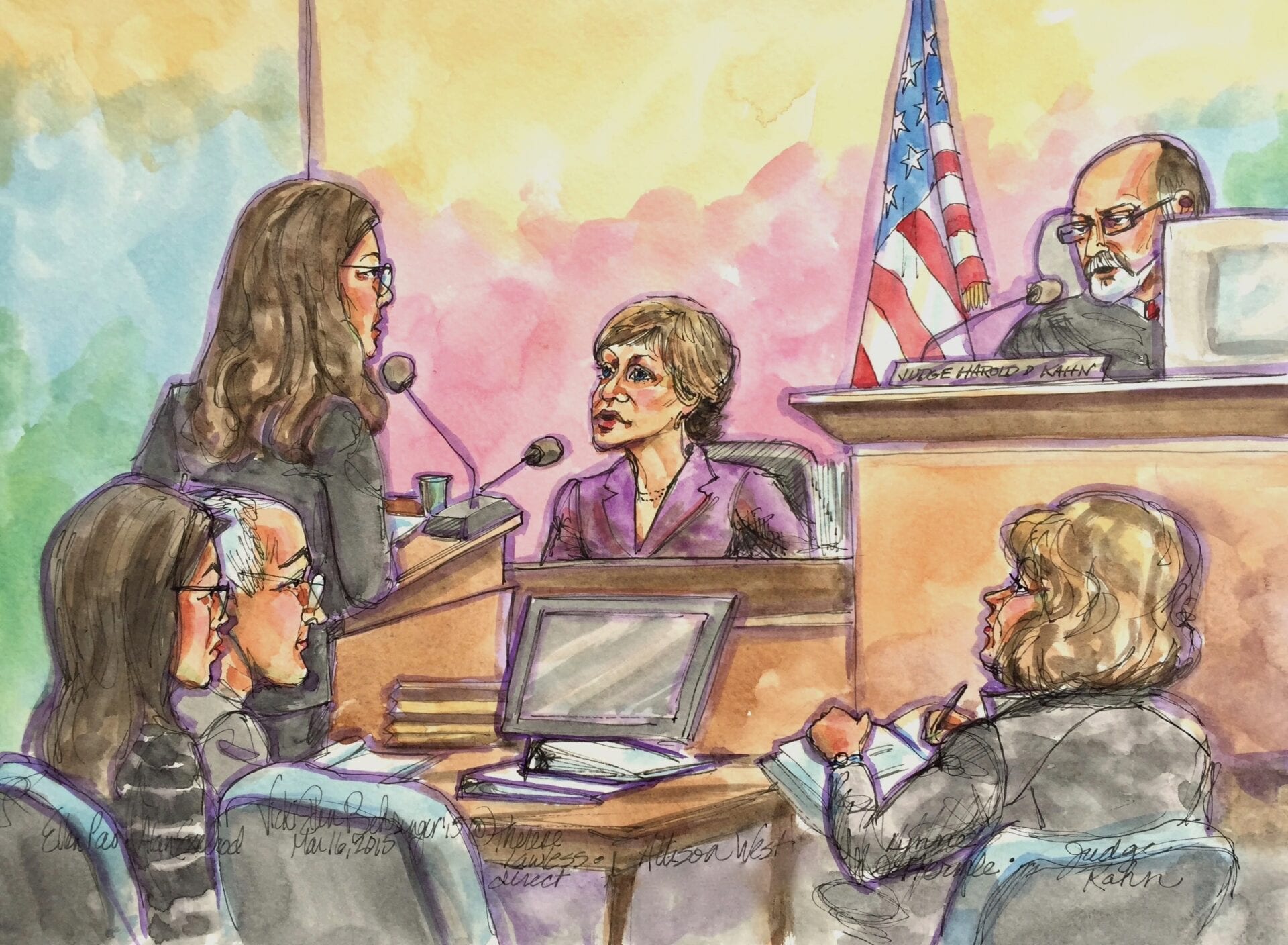 Sexual and Other Unlawful Harassment
Retaliation and Discrimination
Reasonable Accommodation – Disability and Religion
Leave Laws
Wrongful Discharge
Adequacy of Investigation
Policies and Procedures
Compliance Standards
Adequacy of Training
Employment Practices
Wage and Hour
Case Analysis
As you head towards trial, we can coach and advise the trial attorney on how to effectively cross-examine the opposing expert and help by offering direct testimony that clarifies for the jury (and judge) the technical nuances of your case.
Conflict happens. Bringing in a skilled neutral facilitator to help teams/individuals identify issues and roadblocks and then find consensus, is an effective way to resolve conflicts and create stronger working relationships.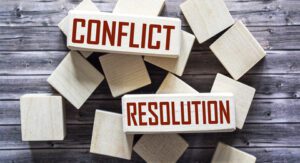 Helping teams find connection and commonality by reaching agreements to effectively
achieve goals
Bringing together individuals who may struggle with their work relationships to find resolution
and workable solutions
Provide skills and coaching to work through conflict and increase productivity